WHY CCG?
New Technologies, New Problems – New Solutions
We offer software products to solve your most complex cybersecurity requirements and minimize business risk.
For further information, please follow the links below:
Software Products
CCG suite of cybersecurity software products provide Information Assurance, Cyber Security, Incidence Management, and Business Intelligence as well as Engineering Services and product support, including: configuration, installation, and training.

Phen: Provides agile human-like actions/reactions at computer speed.
Reduces the identification time of breaches from 220 days down to 15 minutes.
61% of breaches are reported by a third party. Phen reduces this to 3%.
Increases your security and administrative staff strength 3 fold.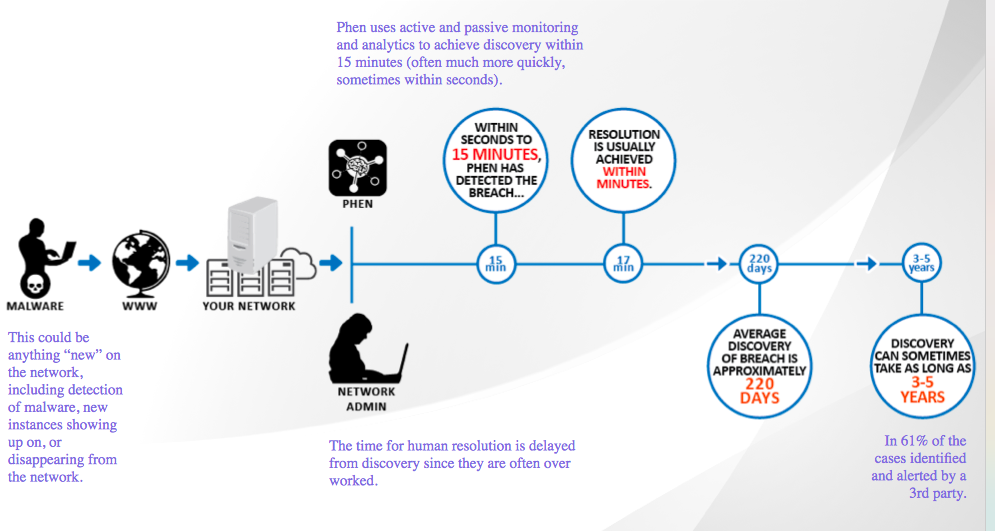 Software Services:

Software Development, Software Implementation: Software development, application, and database development. We also provide maintenance and continued technical training and support for all of our innovative products.
Infrastructure and Virtualization: Development, Design, Implementation, and Optimization – providing robust, extensible, flexible, and fault-tolerant products and services to protect data assets.
CCG has proven success in reducing investment and operational costs while offering substantial Return on Investment (ROI).
Our software products ensure:
Confidentiality
Integrity
Availability
Business Continuity and Disaster Recovery Plans
CCG's Competitive Advantage
CCG offers products specific to the issues of each unique project and each individual client's specific needs. Our extensive knowledge of technology combined with the global perspective of seasoned cybersecurity, software development, and IT experts fosters our unique advantage over potential competitors.
CCG's industry credentials demonstrate achievement at the highest levels and warrant the credibility and trust that we have created with our clients.
CCG, LLC is listed on the Sam database for government contractors and is certified as a Woman Owned Business and Minority Owned Business. We have strategic industry partnerships that further expand our capabilities and provide procurement flexibility.
Contact us at: (410) 707-2783 or at: info@cancgroup.com to discuss your needs or for more information.